The Center for Nutrition is driven by the passion and dedication of Dr Clyde Wilson.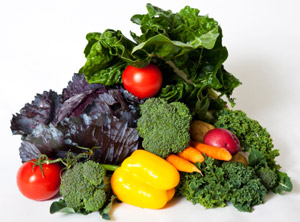 Dr Clyde divides his time between consulting at SMI and lecturing at Stanford University and UCSF Medical School. Providing a foundation for both of these is his relentless pursuit of the truth. Dr Clyde incessantly reviews scientific literature to ensure that his nutritional information is based on the most up to date and legitimate research available. Don't be fooled by fad diets and quick fixes that can be dangerous and don't work over the long term.
Dr Clyde will work with you to design a healthy nutrition program to help you reach your personal and/or athletic goals.
The Center for Nutrition conducts one on one and small group consultation sessions for up to five people. Dr Clyde will evaluate your nutritional requirements and develop a personalized plan of what, when and how much to eat and drink based on your individual needs.
Additional Documents
1. Nutrition: Key Concepts — Click here to download

(PDF:327KB)
2. Dr. Clyde Grocery List — Click here to download

(PDF:85KB)
3. Dr. Clyde Food Exchange Charts — Click here to download

(PDF:111KB)
4. Dr. Clyde Guide: Vegetables Program — Click here to download

(PDF:109KB)
5. Shakes by Dr. Clyde — Click here to download

(PDF:85KB)
6. Dr. Clyde Mercury and Toxins in Fish — Click here to download

(PDF:110KB)
7. 5-Day Nutrient Planner & Diary — Click here to download

(PDF:96KB)